How to Avoid 5 Common Holiday Scams
Dec 13, 2022
Christmas is the most wonderful time of the year - and a time when certain crimes tend to spike. Multiple studies have found that crime rates are highest in the days leading up to Christmas and New Year's. The combination of extra idle time, stress, and higher rates of intoxication during the holidays can be a bad mix.
The National Fire Protection Association reports that, between 2013 and 2017, 21 percent of Christmas tree fires were set intentionally. In a season that lasts just over a month, shoplifters cost retail stores billions of dollars each year. There is also an increase in domestic violence around the holidays. With one study finding that domestic violence rates increased by 40 percent. Alcohol is often a factor in holiday-related violence, with people becoming more aggressive after drinking.
Identity theft also spikes around Christmas, as thieves take advantage of the fact that people are busy and may not be paying as close attention to their financial statements. Property crimes increase in December as well. Criminals will pose as couriers delivering gifts to case your home or to commit a crime immediately.
And, of course, there are the scammers. They are busy 24/7/365, but I think they raise their creativity a notch for the Christmas season. Let's take a look at 5 common holiday scams and steps you can take to avoid being victimized.
1. Everyone loves to get Christmas cards, and ecards are so convenient to send. Unfortunately, they are also a convenient way to run a scam.
Using holiday cheer to try to spread malware is so wrong!
Don't download anything that came in an email with an ".exe" file. That kind of file is an executable file and is used to install software. If you have a good antivirus on your system it should catch these types of files. Don`t click or download anything unless you trust the source.
If you do accidentally get caught up in this type of scam, check here for help.
2. I seem to do more and more Christmas shopping online every year. That means lots of packages being delivered to my house! But if I get an email or text asking me to click a link to "update my delivery or payment preferences", I'm going to check it out before I do anything.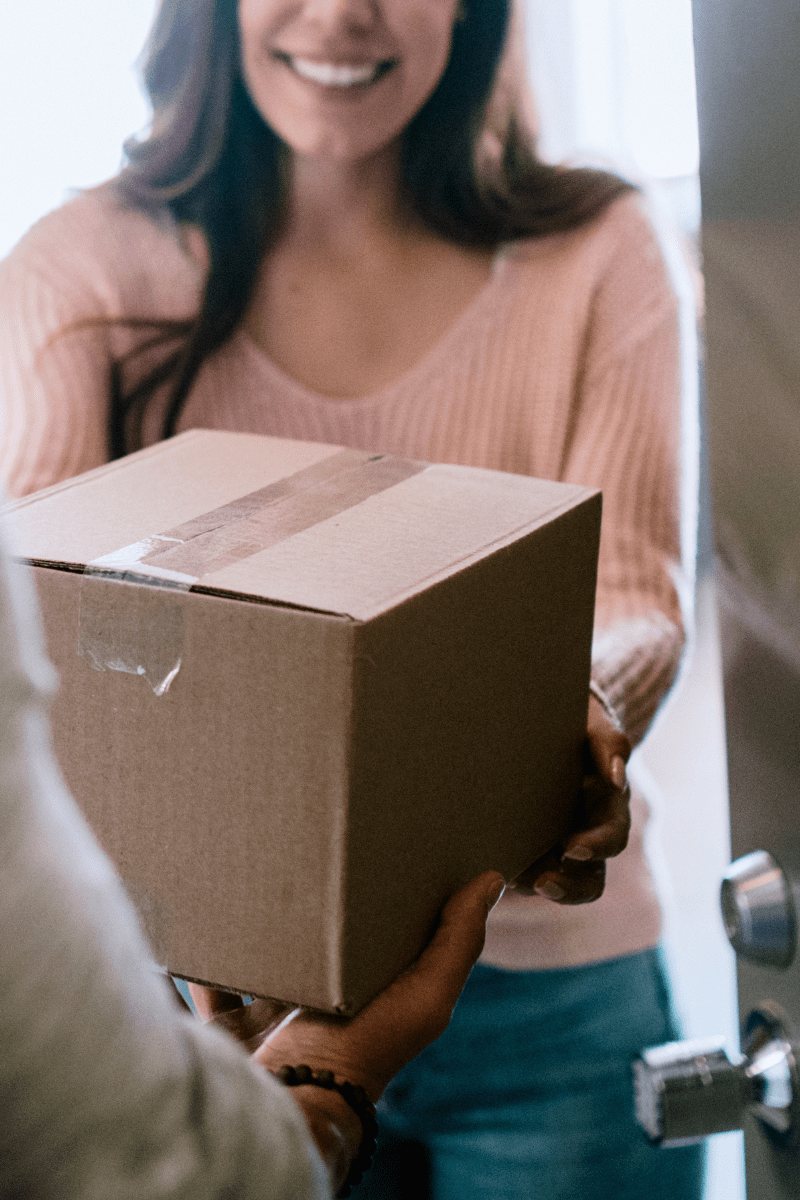 Scammers are good at sounding legit, but could end up costing you a bundle. Call back numbers often rack up huge fees billed to you. Both FedEx and UPS say that they don't operate this way. Don't respond to additional payments for shipping. You should have paid upfront when you ordered your item.
Keep yourself safer by following more tips found here.
3. Who doesn't love a good sale? Especially when we've got so much holiday buying to do. Scammers know this. According to a Better Business Bureau study, price is the top reason people click on online ads. We've got to be leery of pop-up or banner ads that promise wildly unrealistic prices or extra discounts on products.
Lots of people who get caught up in these types of scams pay for products that never get delivered. You might also see a pop-up that says you can win free prizes - but they need your credit card info to cover shipping and handling. Don't click on those, even if they look like they are coming from a company you've shopped with before. It's too easy to copy a company logo and try to lure people in.
If you surf the web with Chrome, you can find out how to remove unwanted ads, pop-ups & malware here.
4. Can you even imagine using Santa to help you commit a crime? If you listen to my podcast you know they do! Scammers have been known to send unsolicited emails offering to send your child a letter from Santa.
What they are after is your child's first and last name, gender, and street address. They'll also have your credit card number once you pay for the letter your child will probably never get. All of that information can be sold, netting them more money and causing you all kinds of problems.
If you just can't resist the idea of Santa sending a letter to your kiddo, use the USPS Operation Santa® website.
5. The holidays are a great time for a family getaway. Can you picture yourself in a cozy cabin in the snow, making wonderful family memories? Do you want to find a great deal on a vacation rental?
You'll be safest if you rent through a reputable website. Otherwise that deal that seemed to be too good to be true might be a fake rental. Clever scam artists use fake pictures and addresses to draw you into their traps. You could end up being out the rental fee and have no place to stay.
If you've been scammed on a vacation rental, you need to report it to your local law enforcement agency. You can also report the incident to the Federal Trade Commission.
Christmas really is the most wonderful time of the year. Let's surround ourselves with friends and family, and make sure we enjoy each other's company. Deck the halls with boughs of holly, or whatever decorations you prefer. Listen to your favorite Christmas tunes, or watch some classic Christmas movies to get you in the mood.
Keep your holidays happy by avoiding the scam artists lurking around us all. Be cautious of any offer that seems too good to be true, or any request for personal or financial information. Do your due diligence by researching any people or organizations making you an offer. Be wary of anyone who is pressuring you to act quickly without thinking.
Never give out personal or financial information to someone you do not know and trust, and be careful when clicking on links or downloading attachments from unknown sources. If you are unsure about an offer or request, it is always best to err on the side of caution and either verify the information independently or simply decline the offer.
Now that you've gotten the gift of information, those scammers don't stand a chance against you!
If you want even more safety information, check out my book, "How to Kick Fear to the Curb: Private Investigator Approved Personal Safety Tips with Biblical Evidence to 'Fear Not'", available on Amazon.
Have an idea for a future episode or a potential guest? I want to hear from you! Contact me at [email protected]
Looking for more wonderful stories? Or just looking for more ways to get into the action yourself? Check out my resources page for more information.
Go Now
Subscribe
Get updates on my story right to your inbox, along with suggestions for how you can get out of the audience and into the action!